AY Services - Outdoor Advertising
Outdoor advertising reaches the public like no other media and deliver consistent, proven results that provide the most effective and economical market penetration possible. Just as critical is the emphasis on location and traffic exposure. Locations are developed with much forethought regarding audience exposure and retention.Outdoor advertising products are: Airports, Billboards, Buses, Taxes, Commuter Rail, Transit Shelter, News Stand, Malls just to name a few.

Testimonials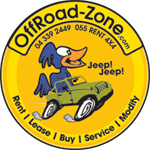 AY Marketing's services were excellent. They were very professional and responsive. We would definitely use them again.

Carlos Saatjian