AY Services - Online Advertising
Website advertising is an effect and practical way of advertising your product, service or brand. We will assist you reach the right consumers for your brand using the latest online targeting tools.Targeting combined with mass reach meaning you will reach a large number of the right people. You could select your target option from Targeting Options from Demographic, Geographic, Lifestyle, Behavior or Domain.

Testimonials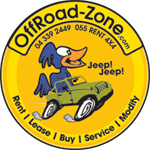 AY Marketing's services were excellent. They were very professional and responsive. We would definitely use them again.

Carlos Saatjian