AY Services - Online marketing
Internet marketing assists business in reaching prospects on large scale and in a cost effective way. We will utilize internet channels, such as SEO, online advertising and email marketing just to name a few.Search Engine Optimization, SEO, can help you to achieve higher ranking, resulting in more website traffic and increased revenue.

Testimonials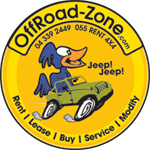 AY Marketing's services were excellent. They were very professional and responsive. We would definitely use them again.

Carlos Saatjian