AY Clients - Good Habits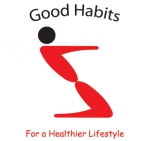 With the help of Ms. Carole, the good habits website has been updated. We change the technology from ASP.NET to PHP and we make it fully dynamic to enable the employee the ability to update the website. Some features includes such as internal search on the site, flash layouts, with sub-categories for each architecture and separate admin panel for the administrator.

Testimonials

AY Marketing is helping me a lot with my business, with your dedicated people and excellent working system; this is why you are different to the other website consultancy you are very professional and easy to approach. Keep up the good works and more power….

Hisham Hindi